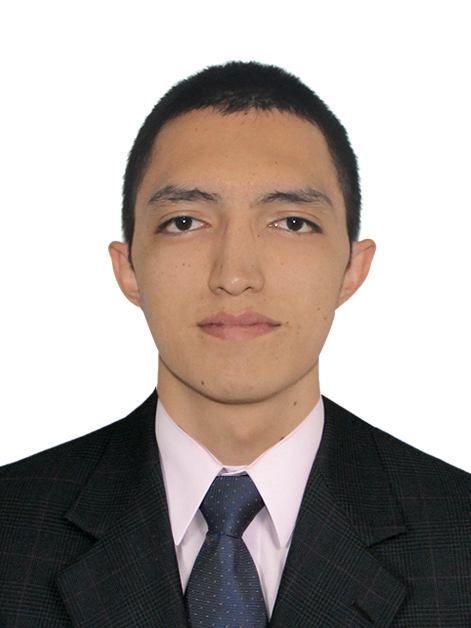 ---
Name: Portilla Herrera Nelson Alejandro
Current institution: Universidad del Valle - Registro Poblacional de Cancer de Cali
Biosketch:

Nelson Alejandro Portilla Herrera (born in 1994, Cumbal, Nariño, Colombia) lived his childhood in Cumbal, a small village located in southern Colombia, a war zone controlled by guerrilla groups (FARC and ELN). In the 2000s, forced displacement by these armed groups was on the rise. In 2002, Nelson and his family had to leave their village due to death threats received from the guerrilla group.

Nelson moved to Cali, the third most important city in Colombia and had to adapt to the cultural change in a city with more than two million inhabitants. He completed his high school studies and in 2012, he was admitted to the Universidad de Valle, the best university in the South West of Colombia. In 2017 he graduated as a Systems Engineer and was awarded as one of the best graduates of the cohort. In the same year, Nelson was hired in the Cali Cancer Registry. It has been receiving cancer information from the city in a massive way. Nelson supported the solution of this problem and developed an application for the automatic information extraction from all data sources. This improves the processing time previously taken by doing it manually.

In 2018, Nelson began his master\'s studies in Engineering and Computer Science. He strengthened his knowledge in Data Mining, Machine learning, Artificial Intelligence. Her master\'s thesis focused on the development of an automatic cancer classification model within the Cancer Registry.

The implementation of these solutions in the Cancer Registry allowed Nelson to exhibit at the IACR-Conference in Vancouver, Canada (2019) and GRELL-Conference in Luxembourg (2021). In 2019 Nelson supported the Cancer Registry in the development of multiple tasks related to the UICC\'s program: C/Can2025. Currently, Nelson is still working at Cali Cancer Registry and supports the implementation of Institutional Registries in the city.
---
© 2023 Fondo Elena Moroni • Via San Secondo 25, 10128 Torino, Italy • info@fondoelenamoroni.org