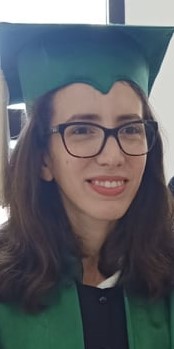 ---
Name: Mallekh Rym
Current institution: National Institute of Health - National Institute of Health
Biosketch:

I pursued medical studies at the Faculty of Medicine of Tunis since 2010. During my medical internship
in 2016, I became aware of the burden of diseases in community, as well as the cost-effectiveness of
preventive interventions.
Throughout my 4-year residency in Preventive and Community Medicine, I have worked on different
topics, such as:
• Communicable diseases (hepatitis A, cutaneous leishmaniasis and brucellosis) in the
epidemiology department at the Pasteur Institute of Tunis.

• Non-communicable diseases epidemiology at the National Institute of Health (Health Survey
results analysis, and MEDSPAD Mediterranean School Survey Project on Alcohol and other
Drugs: data treatment and report publication).

• The assessment and prevention of occupational exposures and their risks, in the Occupational
Medicine Ward in a pneumology hospital in Tunisia.

• Theoretical and practical knowledge on the standard and complementary precautions at the
hygiene department of the military hospital, where I tried to help enforce them in different wards
as part of an accreditation process by writing procedures and training healthcare providers.

• Data collection, by taking part to a point prevalence survey on antimicrobial use and healthcare-
acquired infections supervised by WHO.

• Cancer epidemiology, by working at Salah Azaiez Institute of Cancer on the North Tunisia
cancer registry for 2010-2014 as well as the burden of cancer attributable to modifiable risk
factors. I have also obtained a degree in Cancer Epidemiology from the ISPED in 2021.

• Contact tracing and health communication during the first wave of COVID19 at the National
Observatory of New and Emerging Diseases.

Since august 2021, I have been working at the National Institute of Health as a specialist in Preventive
Medicine, taking part in the MEDSPAD 2021, causes of death registration and a regional survey on
mood disorders prevalence.
---
© 2023 Fondo Elena Moroni • Via San Secondo 25, 10128 Torino, Italy • info@fondoelenamoroni.org