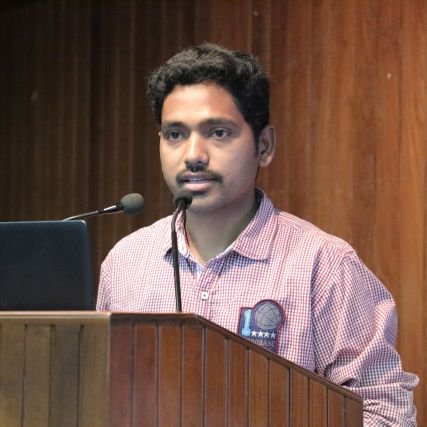 ---
Name: K Sathish kumar
Current institution: National Centre for Disease Informatics and Research - Scientific
Biosketch:

Sathish kumar K is Scientist (Statistics) working in National Cancer Registry Programme, National Centre for Disease Informatics and Research, Indian Council of Medical Research, Bangalore since 2010. He (born in 1986, Coimbatore, India) was educated at St. Joseph middle school and Government Higher secondary School, Coimbatore. He studied Statistics at CBM college, Coimbatore, and obtained a B.Sc. in 2007 and completed M.Sc in 2010 at PSG college of arts and science.
Primarily working in Population Based Cancer Registry, Hospital Based Cancer Registry and its survival studies. Involved in data collation, cleaning, process, analyse and publishing the report/articles of numerous registries data. Interacted with many registries and training the cancer registry of NCRP. Attended IARC-workshop on "Cancer Survival Methods for Cancer Registries" held on March 4-6, 2014 in Chennai, India. Interested in working in cancer epidemiology and cancer survival studies.
---
© 2023 Fondo Elena Moroni • Via San Secondo 25, 10128 Torino, Italy • info@fondoelenamoroni.org