Obituary
Carmen Martinez (1943 – 2022)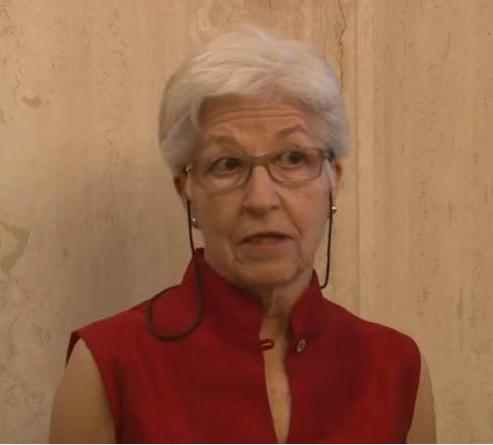 We mourn our friend and colleague Dr. Carmen Martinez, who passed away on the 6th of January 2022 in Madrid. Carmen started her career as a medical oncologist in Barcelona in the mid-70s, then her professional interests shifted to cancer epidemiology and prevention, and started working in cancer care planning at the Spanish Health Ministry in Madrid. She then moved to Granada to join the staff of the Escuela Andaluza de Salud Publica, which was established in the mid-80s. Carmen's efforts were crucial in setting up the Granada Cancer Registry, one of the first five registries in operation in Spain at that time. Carmen Martinez contributed to several multi-centric European studies with data from Granada, right from the first rounds of EU cancer funding for oncological research. Carmen generously collaborated with various national and international professional societies and was President of the GRELL Group from 2000 to 2003. Many colleagues will remember her intelligence, dedication, and the warm hospitality she always offered when our meetings were convened at her Institute and city. Carmen, we miss you already.
Risto Sankila (1958 – 2019)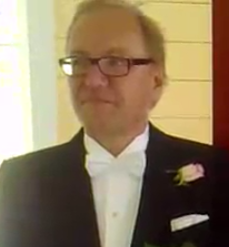 We belatedly learnt the sad news that our colleague and friend Risto Sankila passed away. After graduating in medicine, Risto joined as junior scientist the team of the Finnish Cancer Registry in Helsinki. He authored a good number of appreciated epidemiological studies, based on the Finnish data, as well as on the Nordic and the European ones. His research interest included childhood cancer, survival analysis at population level, evaluation of screening programs, and clinical epidemiology. At the beginning of this century Risto was appointed Chief Medical Officer at the Finnish Cancer Registry, being very instrumental in organizing the IACR (International Association of Cancer Registries) conference in Helsinki, June 2002. He has been Professor at the Tampere University till 2008. Risto has also been a valuable contributor of several European research consortia such as Eurocare and Eurocourse, and served as member of the Steering Committee of the European Network of Cancer Registry. We will miss his acute intelligence, his deep knowledge of the statistical job, his irony and his warm way of dealing with all of us.
Roberto Zanetti and Jan Willem Coebergh
Turin and Oegstgees, February 2021
and a personal memory of Jan Willem on the Risto's PhD thesis, May 1998
"Risto's thesis, 'Cancer patient survival: a population-based approach' (Cancer Society of Finland Publication, No. 60, Helsinki 1998) comprised 5 Finnish Cancer Registry-based studies on neuroblastoma, seasonal variation in incidence, pregnancy and breast cancer survival, hereditary colon cancer and multiple cancers. Each with specific reasearch questions, methodolocial approaches and involvement of a variety of clinicians and the Finnish biostatisticians we all know. His promotors for the thesis were Timo Hakulinen and Lyly Teppo, while I was the opponent. After 1,5 hour of the available 5 we were all exhausted by the intensity of the discussion, and getting thirsty and hungry of course. A delicious and very stylish dinner followed as well as the next day a trip to a house near a lake with a sauna and photographs being taken which have still not reached the internet.
Because Risto mastered thus also the subject of survival analysis he went to Lyon and did a lot of work for the European Network of Cancer Registries, among other resulting in his editorship of an IARC Technical Publications No. 37 titled : Evaluation of Clinical Care by Cancer Registries (appeared in 2003) with speakers from 9 European countries and a broad range of issues, i.e. aspects of survivorship"
---
PIERRE BAND (1935-2020)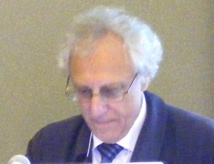 Pierre Band, un viejo amigo del Fondo Elena Moroni, falleció en Montreal el 26 de abril de 2020. En 2007, Pierre organizó la reunión GRELL en la que tuvo lugar la segunda edición del Premio Enrico Anglesio.
En esa ocasión, Pierre y Michèle Band donaron al Premio un maravilloso trofeo de cristal, que se puede ver en la Sección de Premios de este sitio web.
Como coronación de una prestigiosa carrera en Oncología Clinica (Band redactó el protocolo del ensayo sobre el Tamoxifeno) y luego en Epidemiología Ocupacional y Ambiental (fue Director de la British Columbia Cancer Agency), él publicó un libro sobre la historia de la Oncología Clínica, desde los primeros días hasta la creación de la subespecialidad: "Therapeutic Revolution. The History of Medical Oncology from Early Days to the Creation of the Subspecialty"*.
Roberto Zanetti y el Fondo Elena Moroni (entonces Fondo Anglesio Moroni) organizaron para Pierre tres conferencias de presentación de los contenidos de su libro mientras estaba en progreso, entre 2008 y 2010, en Turín, Parma y Florencia. La conferencia de Pierre Band en Turín en el 2008 coincidió con la ceremonia por el centenario del nacimiento de Enrico Anglesio.
Se puede encontrar una presentación del libro en:: https://www.ascopost.com/issues/november-1-2014/a-history-of-medical-oncology/
---
Professor Lorenzo Gafà, IACR Honorary Member, passed away on March 22, 2019.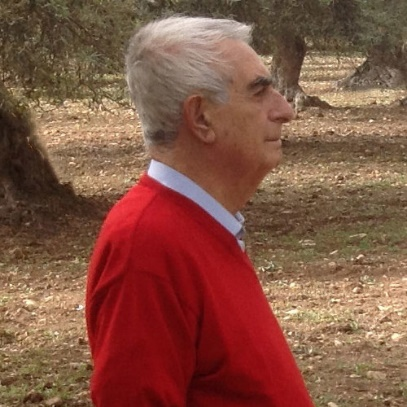 A renowned pathologist then in his forties, in 1982 Professor Gafà established the Ragusa Cancer Registry, in Sicily, Italy. This Registry has been the first in operation in a central Mediterranean area. He has been a true pioneer, in a time when the Cancer Registries in the country were less than the fingers of a hand.
Beside producing impact data of excellent quality (published in Cancer Incidence in Five Continents since their first year), Professor Gafà promoted an intense use of those data to contribute to analytical studies at both, national and international level (Helios I and II, EPIC, SETIL research consortia among others).
After his retirement from the Ragusa Registry position, he went on helping the establishment of other Registries in Southern Italy. Besides, he carried on for decades important responsibilities in the Italian League Against Cancer at local and national level.
Roberto Zanetti
---
Obituary: Luc Raymond (1935 – 2018)

Luc Raymond passed away in Geneva on October 14.
A statistician close to his forties, in 1972 Dr Raymond established the Geneva Cancer Registry, of which he has been in charge until his retirement in 2001. The Geneva Registry was the first in its country and among the first in Southern Europe.
Since the planning of that initiative, Luc has been conscious of the uncommon opportunity in his hands. A small Registry in a rich city and country, with a good support from the stakeholders, the Hospital and the University, and operating in an advanced medical and oncological milieu. Those conditions were implying a limited routine workload from one side, and plenty of opportunities for epidemiological research and for cooperation with the clinicians from the other side. Luc has been smartly able to fully exploit those advantages: the Geneva Registry assured a timely production of almost perfect incidence data, with rich clinical details; promoted the use of registration data for the first case-control study on the evaluation of the impact of the Pap smear; engaged in the contribution to the first large European multicentre study on the aetiology of laryngeal and hypopharyngeal cancer.
In 1976 Luc Raymond established, with Enrico Anglesio and Albert Tuyns, the GRELL Group, a scientific cenacle devoted to supporting the training and the cooperation among the registries in Latin-speaking countries. He has been also among the founders of the Swiss Association of Cancer Registries, the NICER.
Raymond served the International Association of Cancer Registries in several roles, including representing the Association as an observer at the WHO Assembly and contributing as Editor of the VII volume of Cancer Incidence in Five Continents. Luc has been awarded the IACR Honorary Membership in 1996.
With Jacques Estève and Ellen Benhamou, Luc Raymond authored a handbook (Statistical methods in Cancer research. Vol IV. Descriptive epidemiology. IARC Sci Publ. 1994) that has been among the references in the discipline for at least a generation of epidemiologists and registrars.
One of the last international contributions of Luc Raymond has been to chair the Jury of the Enrico Anglesio Prize from 2006 to 2009.
Luc is survived by his wife Heidi, a musician, well known by the colleagues that used to meet the couple for conferences and meetings in Geneva and abroad.

Roberto Zanetti and Christine Bouchardy Magnin
---
Obituary: Alberto Quaglia (1965 – 2014)

Dr Alberto Quaglia, friend and colleague from the Genoa Cancer Registry, passed away on May, the 7th, 2014. We will remember Alberto for his intelligence, great professional capacity dedication, and kindness. We have always admired the way he coped with his tetraplegia.
We offer our heartfelt condolences to his mother and his family.
---
Enrico Anglesio, 1908-2003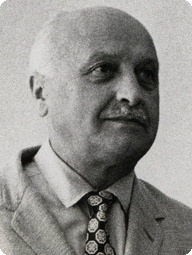 Professor Enrico Anglesio passed away on July 7. Until one year ago, in spite of his physical limitations, he had preserved the habit to go regularly through the recent issues of scientific journals at the Cancer Registry and at the library of the hospital where in the past he had been in charge of the unit of clinical oncology.
Anglesio had obtained a Medical Degree in Torino in 1933. He was a student of the pathologist Benedetto Morpurgo, and started to work on the biology and therapy of cancer in the small cancer hospital in Torino. Anglesio used to remind us that much progress in the understanding of cancer had taken place during the thirties, in the toxicological (and therefore etiological) domain as well as in biochemical and metabolic terms and as far as radiodiagnostics. Nevertheless, he also recollected how, in those days, he and other clinicians were disappointed by the limited consequences that advances in biological knowledge was yielding as far as patients' benefit
During world war II he acted as a Medical Officer of the Italian Army in several military fronts. In 1946, he was back to his hospital and to his clinical commitment. Clinical oncology was at the eve of crucial developments, focussed on the evidence of the efficacy of hormonal therapy, on the promising early results of chemiotherapy and on the technological progress of radiodiagnostics and radiotherapy. Over the next half a century, Anglesio was a clever, informed and critical observer of scientific advances in both biological understanding of cancer and clinical investigations. Following long periods spent in the United States during the 50s and 60s in contact with outstanding cancer institutions, until his retirement, in the early 80s, he was a promoter of cancer chemotherapy in Italy. His personal commitment was addressed to the therapy of lymphomas.
However, in the domain of cancer research and public health, Anglesio's major achievement was his ability to set the Cancer Registry of Piedmont in motion in the mid 60s. This was the first registry to be launched in a country of Southern Europe, in a medical milieu which was unreceptive to the epidemiological approach. In the 70s, Enrico Anglesio, together with Albert Tuyns, Luc Raymond and Benedetto Terracini was a promoter of the cooperation among Cancer Registries in Southern European countries which led to the creation of the Groupe de l'Ascension, which has recently achieved its 28th meeting.
In addition to a number of scientific papers, Anglesio authored the "Manuale Pratico di Cancerologia" (Utet, 1982) and a history of oncology ("I protagonisti dell'Oncologia", Minerva Medica, 1988, English translation "Pioneers and Discoverers in Malignant Diseases" RP Press 1999).
Over many years, Anglesio's civil commitment materialized in the Italian League against Cancer. He was active both at the national and local level (he chaired the Section of the League of the Province of Torino). Thanks to him, in the early 70s, the Ligue published the first Italian atlas of cancer mortality and started a programme for the training of young cancer scientists.
In all his activities, Anglesio contributed with his sweet style (he had an unusual ability to make other people feel comfortable), his culture, the width of the network of his friendships both in the general and in the professional milieu and above all, with his incredible ability to work. But the trait which we have most appreciated in him has been his spirit of independence in front of the many incarnations of power he came accross during his long life: his students and friends respected him for this and he was aware that this respect was more productive that any material advantage or privilege.
His wife Margherita (to whom we express our deepest sympathy) accompanied Enrico Anglesio through his mission, with as much intelligence and generosity.
Roberto Zanetti
Registro Tumori Piemonte
Torino, 14 luglio 2003
---
© 2023 Fondo Elena Moroni • Via San Secondo 25, 10128 Torino, Italy • info@fondoelenamoroni.org