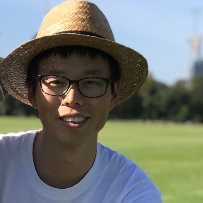 ---
Name: He Wen-Qiang
Current institution: University of New South Wales - School of Population Health
Biosketch:

Wen-Qiang HE (born in 1986, Inner Mongolia, China) was educated at China for undergraduate, where he studied Medicine and obtained a Bachelor of Medicine in 2011. He became a research student for this postgraduate study in Peking University to study bacteria antimicrobial resistance and his epidemiology training. Supported by a scholarship from University of Melbourne, he then moved to Australia to continue his research in Walter Eliza Hall Institute of Medical Research. In this period, he used longitudinal cohorts to characterize the vaccine candidate of malaria. After obtaining his PhD in 2018, he started his postdoctoral training in University of New South Wales, where he started to conduct large scale cohort studies and record linkage using electronic administrative health datasets. His interest includes infectious disease and cancer.
Outcomes from his research include: demonstrating pertussis vaccine is only moderately effective in older adults despite being widely recommended (Liu et al. Clin Infect Dis 2020), assessing the reduction of liver cancer among young adults globally is mainly due to hepatitis B vaccination (Li et al. Liver International 2021), identifying antibiotics are inappropriate prescribed for acute gastroenteritis (He et al. Microb Drug Resist; He et al. Emerging Infect Dis 2021).
---
© 2023 Fondo Elena Moroni • Via San Secondo 25, 10128 Torino, Italy • info@fondoelenamoroni.org