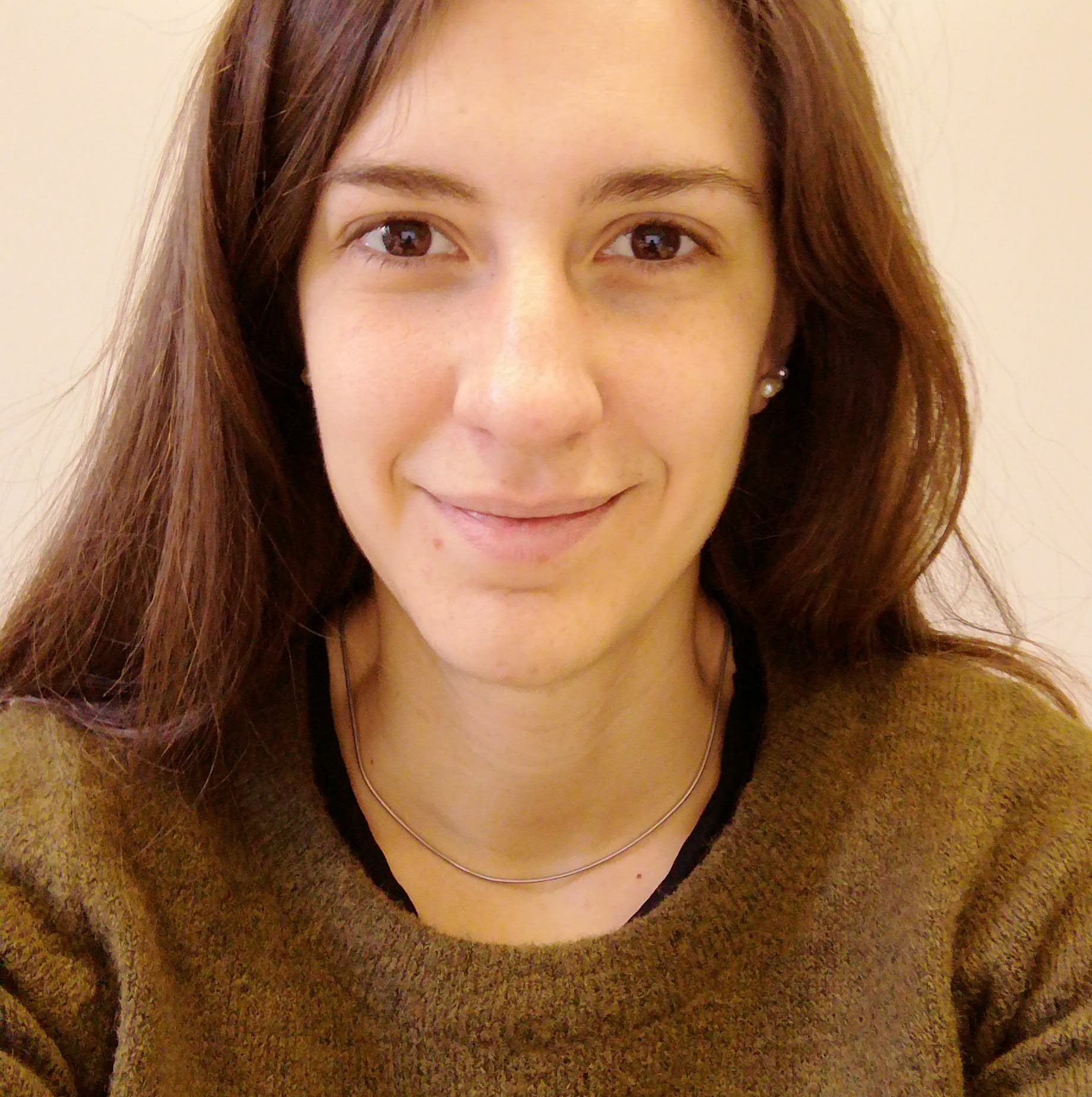 ---
Name: Macciotta Alessandra
Current institution: University of Turin - Department of Clinical and Biological Sciences
Biosketch:

Alessandra Macciotta is currently a PhD Student in Biomedical Sciences and Oncology (curriculum Human Genetics) at the University of Turin, Italy. After a Bachelor's Degree in Mathematics in 2014, she moved from Turin to Milan to attend the Master's Programme in Biostatistics at the University of Milano-Bicocca. Funded by Erasmus+ and Eramsus Traineeship Programmes, she spent her last semester in Sweden at the Stockholm University and she wrote her thesis at the Aging Research Centre of the Karolinska Institutet. After the Master's Degree in 2017, she gained a fellowship at the National Institute of Cancer (INT) in Milan, where she worked as biostatistician in the Unit of Biostatistics and Bioinformatics. Besides her INT-fellowship, in 2019 she earned a Second Level Master's Degree in Biostatistics and Genomics at the University of Pavia, Italy. In April 2019 she moved back to Turin for a fellowship (and now a PhD programme) at the Department of Clinical and Biological Sciences. Her academic activities include social and molecular epidemiology: dealing with oncological data from the European Prospective Investigation into Cancer and Nutrition (EPIC), she is focusing on socio-economic disparities in health.

---
© 2023 Fondo Elena Moroni • Via San Secondo 25, 10128 Torino, Italy • info@fondoelenamoroni.org