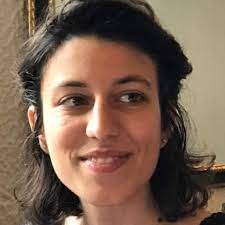 ---
Name: Capitoli Giulia
Current institution: University of Milano - Bicocca - School of Medicine and Surgery, Bicocca Bioinformatics Biostatistics and Bioimaging Centre - B4
Email: giulia.capitoli@unimib.it
Biosketch:

Giulia Capitoli (born in 1991, Garbagnate Milanese, Milano, Italy) was educated at High school with Scientific orientation in Milan. She studied mathematics and she graduated cum laude at University of Milano in 2016. Then, she completed her PhD in Biostatistics and Clinical Research at the University of Milano – Bicocca in 2019 with Excellent results, with the project: \\\"Application of Maldi-imaging proteomics analysis on thyroid biopsies: identification of biomarkers for clinical diagnosis\\\".
During her PhD program she had the possibility to apply her mathematical skills to answer biological and clinical questions. These challenges gave her the opportunity to develop new statistical strategies combined with new mathematical models. She collaborates with the Mass Spectrometry group at the University of Milano – Bicocca and San Gerardo Hospital, Monza, which enabled her to gain complementary bio-skills. Moreover, she belongs to the Bicocca Bioinformatics Biostatistics Bioimaging research group, giving her the possibility to improve her career studying new bioinformatic approaches. She is currently a Postdoc researcher at the University of Milano- Bicocca, focusing her work primarily on the development of innovative statistical methods to improve the search for biomarkers in biomedical research, in order to try and translate the findings generated from basic research into tests that can be integrated into the routine clinical workflow.
---
© 2023 Fondo Elena Moroni • Via San Secondo 25, 10128 Torino, Italy • info@fondoelenamoroni.org