Vesna Zadnik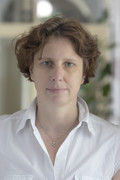 Vesna Zadnik, MD, PhD
Affiliation:
Professor in public health
Institute of Oncology Ljubljana, Slovenia
www.onko-i.si/eng/crs/
www.slora.si/en/
vzadnik@onko-i.si
Bio:
Vesna Zadnik, from Slovenia – Europe, has been a public health specialist and a doctor of science in the field of epidemiology since 2006. She is the Head of the Epidemiology and Cancer Registry Sector at the Institute of Oncology Ljubljana since 2018. She directs and carries out detail epidemiology analysis using the data of the national Cancer Registry and the registries of the cervical and breast cancer screening programmes in order to elucidate a certain condition, e.g. cancer incidence, time series, spatial distribution, survival of cancer patients, efficiency of cancer screening programs, etc. In written and oral presentation, she keeps the general and the political public informed of new findings, publishes systematically in scientific journals and gives lectures at international conferences. In Slovenia, she led all the surveys that are studying the geographical distribution of cancer in smaller, usually polluted areas. Together with her colleagues at the Caen University in France, she developed a European Deprivation Index for the Slovenian population and used it in explaining socioeconomic inequalities in the cancer burden.
Her entire bibliography with the scientific evaluation score is available at:
https://www.sicris.si/public/jqm/search_basic.aspx?lang=eng&opdescr=search&opt=2&subopt=1&code1=cmn&code2=auto&search_term=23050
She is a university professor and mentor for master, doctoral and resident theses at University of Ljubljana and University of Primorska, Slovenia. She was a member of several scientific and professional committees in Slovenia and abroad; among others she is currently serving as European representative in Board of Directors at International Association of Cancer Registries and as coordinator in the field of the cancer burden surveillance for the Executive Council of the Slovene National Cancer Control Plan 2017-2021.
---
© 2023 Fondo Elena Moroni • Via San Secondo 25, 10128 Torino, Italy • info@fondoelenamoroni.org