An interesting workshop
Our colleagues and friends, Dr Gian Paolo Dotto, Massachusetts General Hospital and ICP Lausanne, and Dr. Giovanna Chiorino, Laboratorio di Genetica, Fondazione Tempia, Biella, are the organizers of the First International Workshop on "Sexual Dimorphism in Cancer" , to be held online on March 22-26. See more details at the poster here below. Contact person: giovanna.chiorino@fondazionetempia.org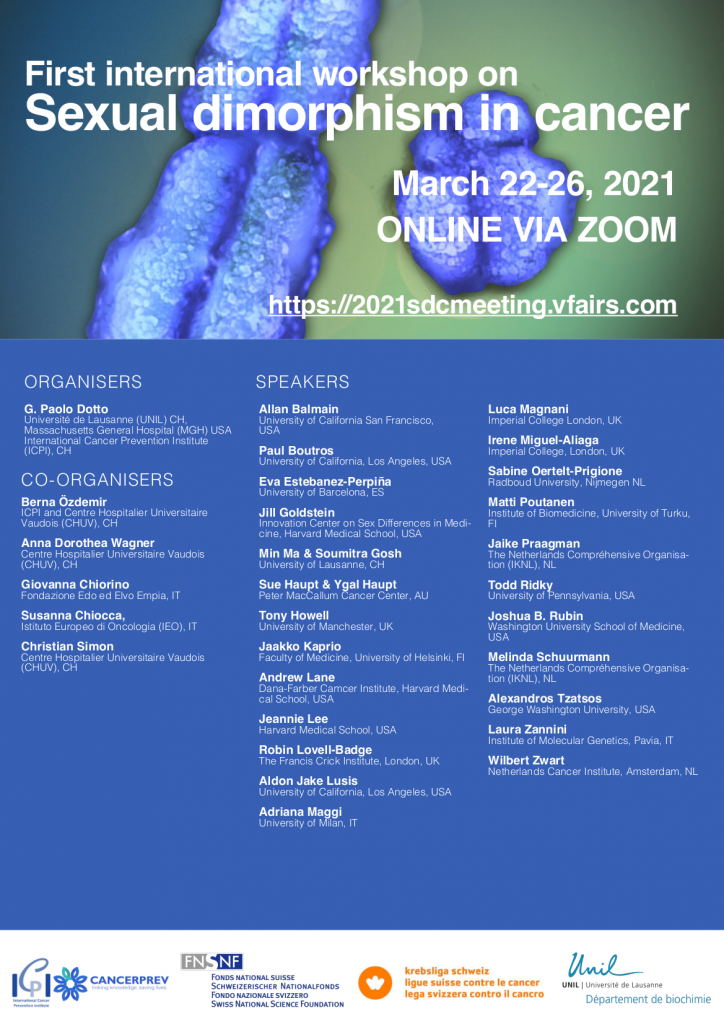 ---
Obituary
Risto Sankila (1958 – 2019)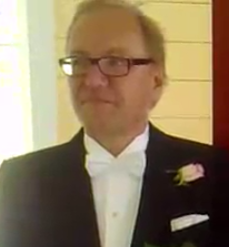 We belatedly learnt the sad news that our colleague and friend Risto Sankila passed away. After graduating in medicine, Risto joined as junior scientist the team of the Finnish Cancer Registry in Helsinki. He authored a good number of appreciated epidemiological studies, based on the Finnish data, as well as on the Nordic and the European ones. His research interest included childhood cancer, survival analysis at population level, evaluation of screening programs, and clinical epidemiology. At the beginning of this century Risto was appointed Chief Medical Officer at the Finnish Cancer Registry, being very instrumental in organizing the IACR (International Association of Cancer Registries) conference in Helsinki, June 2002. He has been Professor at the Tampere University till 2008. Risto has also been a valuable contributor of several European research consortia such as Eurocare and Eurocourse, and served as member of the Steering Committee of the European Network of Cancer Registry. We will miss his acute intelligence, his deep knowledge of the statistical job, his irony and his warm way of dealing with all of us.
Roberto Zanetti and Jan Willem Coebergh
Turin and Oegstgees, February 2021
and a personal memory of Jan Willem on the Risto's PhD thesis, May 1998
"Risto's thesis, 'Cancer patient survival: a population-based approach' (Cancer Society of Finland Publication, No. 60, Helsinki 1998) comprised 5 Finnish Cancer Registry-based studies on neuroblastoma, seasonal variation in incidence, pregnancy and breast cancer survival, hereditary colon cancer and multiple cancers. Each with specific reasearch questions, methodolocial approaches and involvement of a variety of clinicians and the Finnish biostatisticians we all know. His promotors for the thesis were Timo Hakulinen and Lyly Teppo, while I was the opponent. After 1,5 hour of the available 5 we were all exhausted by the intensity of the discussion, and getting thirsty and hungry of course. A delicious and very stylish dinner followed as well as the next day a trip to a house near a lake with a sauna and photographs being taken which have still not reached the internet.
Because Risto mastered thus also the subject of survival analysis he went to Lyon and did a lot of work for the European Network of Cancer Registries, among other resulting in his editorship of an IARC Technical Publications No. 37 titled : Evaluation of Clinical Care by Cancer Registries (appeared in 2003) with speakers from 9 European countries and a broad range of issues, i.e. aspects of survivorship"
---
International Agency for Research on Cancer. Summer School 2021.
The International Agency for Research on Cancer, Education and Training Programme, is organizing also for 2021 the traditional Summer School. This year the courses will be 100% on line, and will take place at various dates in May and June. Application is now open (deadline 1st of March 2021; acceptance notified by mid-April).
Click here for details and on line application form: https://training.iarc.fr/summer-school-in-lyon-calls
---
An online Course on Skin Cancers and Psoriasis. Ragusa, Sicily, 5-6 March 2021
The Ragusa Section of the Italian League Against Cancer is organizing a course to be held the next 5° and 6° of March. The course, whose title is "Amici per la pelle", will be convened virtually on a online platform. The Fondo Elena Moroni is among the sponsors of the initiative. The detailed program will be posted soon at this section of the website.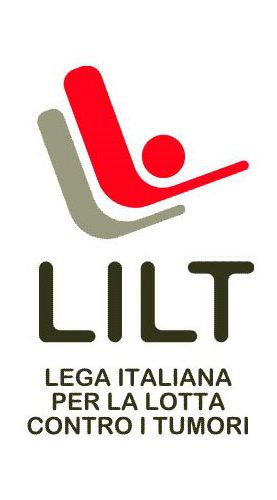 Program Brochure:
click here
---
La Cérémonie d'octroi des Prix s'est déroulée en virtuel, comme annoncé, le 18 Novembre 2020: Plus d'Information à la page PRIX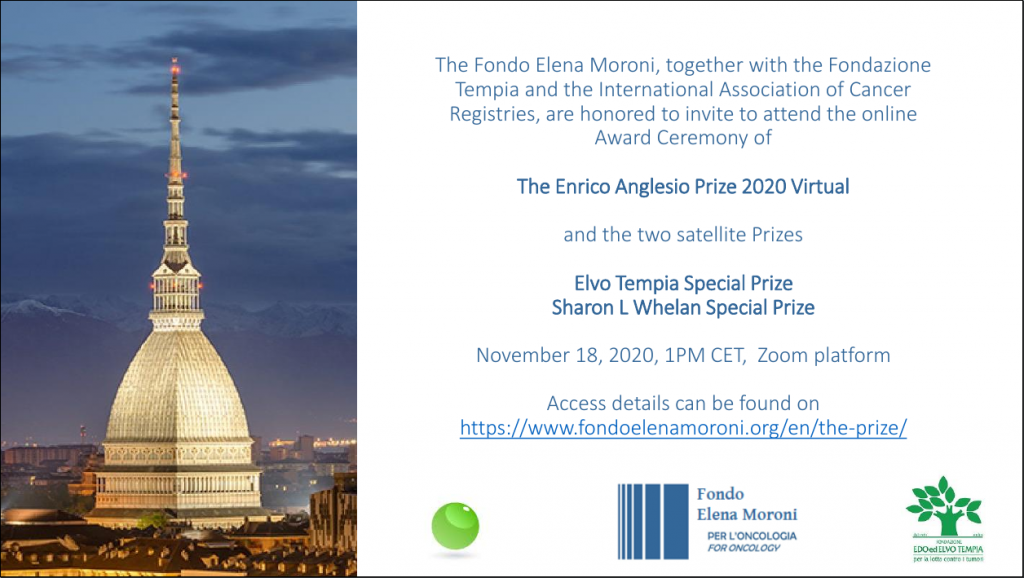 ---
Nouvelles du conseil
Lidia Sacchetto, Vice-Présidente du Fondo Elena Moroni, le 7 julliet passé a obtenu son Doctorat de Recherche en Mathématiques Pures et Appliquées, soutenant sa Thèse "Statistical methods for biomarker discovery and multivariate classifier evaluation" auprès du Politecnico di Torino. A Lidia les meilleures félicitations de la part des collègues et amis du Fondo:
---
annulation de la réunion IACR 2020 en Nouvelle Calédonie; confirmation du Prix Enrico Anglesio, en édition virtuelle.
La réunion scientifique annuelle IACR qui devait se tenir à Nouméa, Nouvelle Calédonie, en octobre 2020 a été annulée à cause de la pandémie.
Par contre le Prix Enrico Anglesio, qui se déroule habituellement au cours de cette réunion, est maintenu cette année aussi. Il se tiendra en forme virtuelle.
Plus de détails se trouvent à la page Prix de ce site.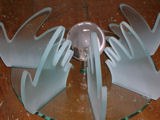 ---
Novelles au temps de Covid-19
Estimations de l'impact du Covid-19 au Piémont et prévisions d'évolution de l'épidémie.
Autour du moment de pic de la pandémie en Italie, Iacopo Baussano et Stefano Rosso ont réalisé des estimations des possibles cadres d'évolution, en dépendance des différentes possibles mesures de santé publique qui pourront être adoptées.
Ci-dessous le link à leur travail.
Bonne lecture !
Phase 2: revenir à la normalité ou maintenir les mesures de distanciation ?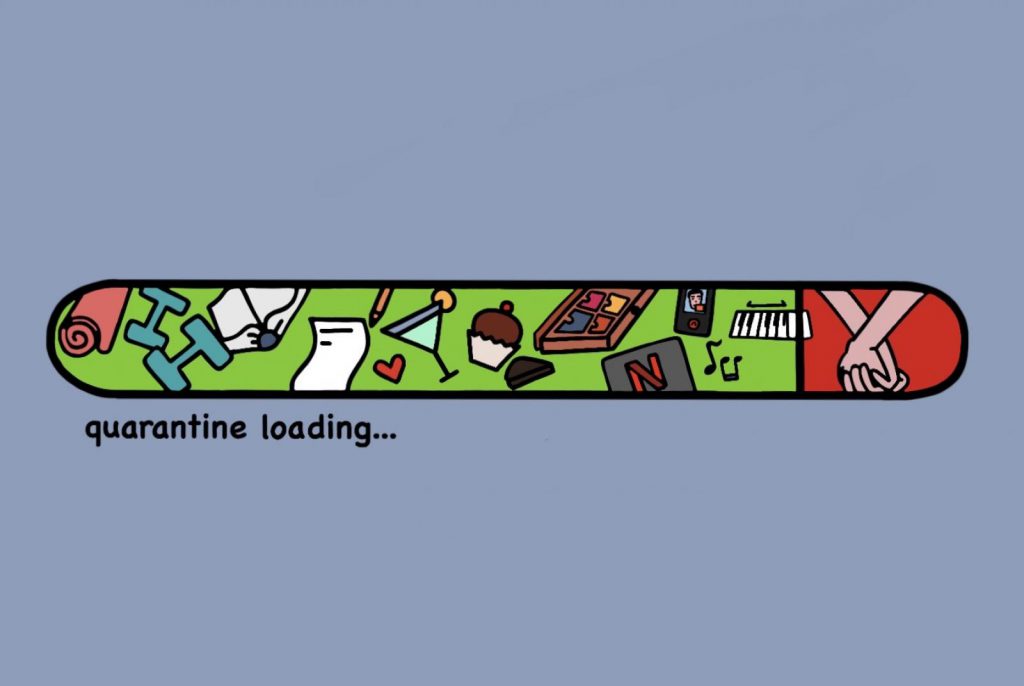 ---
Nouvelles du Conseil
Lidia Sacchetto, Vice-Présidente du Fondo Elena Moroni, en Février 2020 a pris son poste de statisticienne auprès de l'Unité Biomarkers and Data Insight de Bayer AG à Berlin. En la félicitant pour cette étape de sa carrière, le Fondo lui exprime les meilleurs voeux pour le nouveau parcours qu'elle a entrepris
---
Nouvelles du Conseil
Stella de Sabata, membre du Conseil Scientifique FEM et de l'Advisory Committee, Uppsala Health Summit, a pris part au congrès Healthy Urban Childhoods en Octobre 2019.
Elle a aussi été élue, en décembre 2019, à faire partie du Board de L'international Diabetes Federation, position pour laquelle nous la félicitons très sincèrement.
---
© echo date("Y") ?> Fondo Elena Moroni • Via San Secondo 25, 10128 Torino, Italy • info@fondoelenamoroni.org