Euroskin 2021 Conference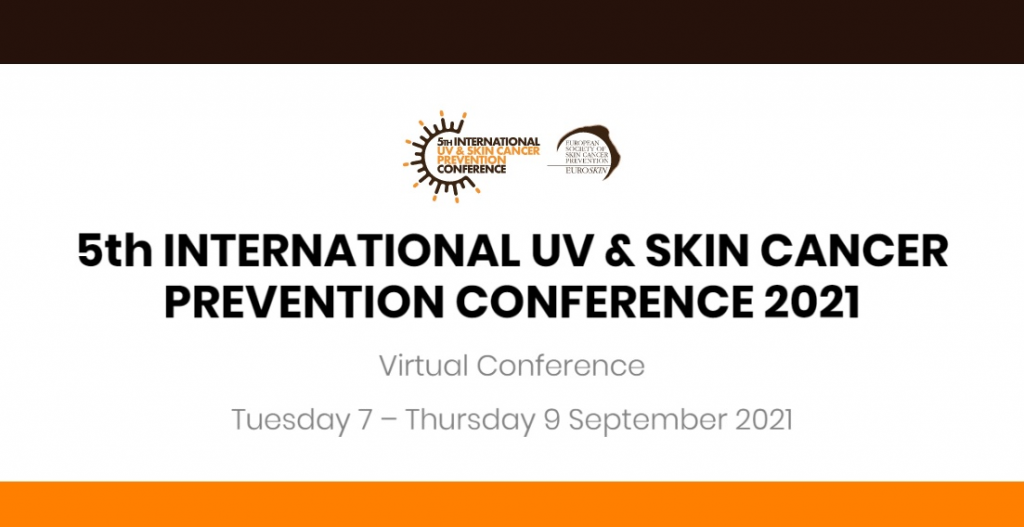 The European Society for Skin Cancer Prevention (EUROSKIN) has organized The 5th International UV & Skin Cancer Prevention 2021 Virtual Conference from Tuesday 7 to Thursday 9 of September 2021. EUROSKIN and its partners have developed an attractive program that brought together experts from the international scientific and skin cancer prevention community. Here is the program: https://uvandskincancer2020.org/programme .The Conference has focused on both primary and secondary prevention, discussing shared recommendations and guidelines addressing health professionals and decision-makers.Stefano Rosso was invited to present the results of the study recently published on fatal melanoma. In the discussion, it has been pointed out the relevance of this methodological approach for studying also non-melanoma skin cancers. The whole event was recorded and all recordings will be published on a dedicated EUROSKIN YouTube channel, which will be available for all registered attendees.
---
A new Manual on Cancer Registration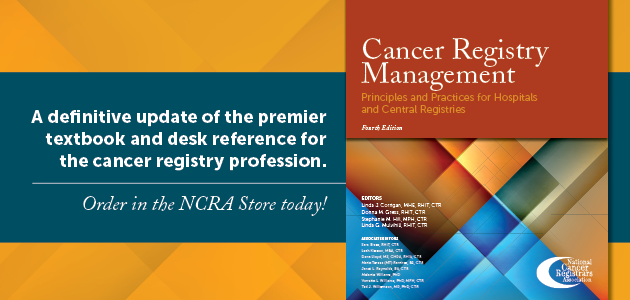 The US National Cancer Registrars Association has recently published the 4th edition of the manual Cancer Registry Management. Principles and Practice for Hospital and Central Registries. Freddie Bray (IARC) and Roberto Zanetti (IACR, FEM) authored two chapters of the book, one describing the activities of the International Association of Cancer Registries, the second updating the description of the global population coverage in measuring the cancer impact. The book, useful also for registrars outside the US, is obtainable at https://www.ncra-usa.org/About/Store/4th-Edition-Textbook (Price: 199 USD)
---
News from the Board

Dr. Dora Loria, member of the Jury of the Enrico Anglesio Prize since its first edition in 2006, has been hired by WHO-OPS (Oficina Panamericana de Salud) as consultant on the development of cancer registration in Argentina, within the frame of the activities of the INC, Instituto Nacional de Cancer of that country.We warmly congratulate Dora for this new position.
---
An interesting workshop
Our colleagues and friends, Dr Gian Paolo Dotto, Massachusetts General Hospital and ICP Lausanne, and Dr. Giovanna Chiorino, Laboratorio di Genetica, Fondazione Tempia, Biella, are the organizers of the First International Workshop on "Sexual Dimorphism in Cancer" , to be held online on March 22-26. See more details at the poster here below. Contact person: giovanna.chiorino@fondazionetempia.org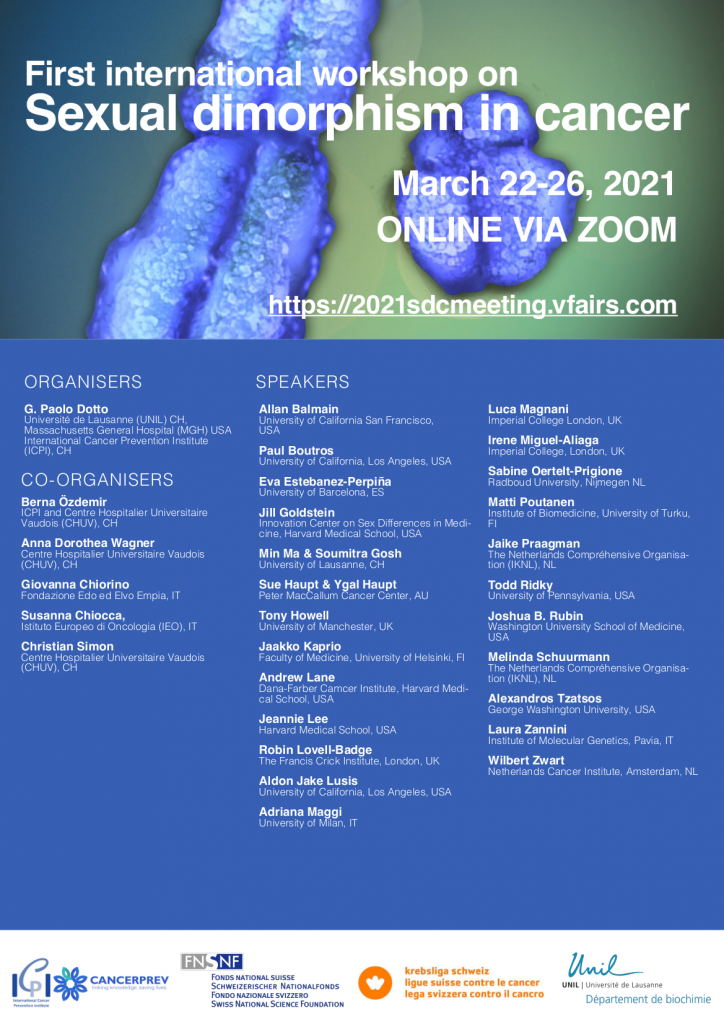 ---
International Agency for Research on Cancer. Summer School 2021.
The International Agency for Research on Cancer, Education and Training Programme, is organizing also for 2021 the traditional Summer School. This year the courses will be 100% on line, and will take place at various dates in May and June. Application is now open (deadline 1st of March 2021; acceptance notified by mid-April).
Click here for details and on line application form: https://training.iarc.fr/summer-school-in-lyon-calls
---
An online Course on Skin Cancers and Psoriasis. Ragusa, Sicily, 5-6 March 2021
The Ragusa Section of the Italian League Against Cancer is organizing a course to be held the next 5° and 6° of March. The course, whose title is "Amici per la pelle", will be convened virtually on a online platform. The Fondo Elena Moroni is among the sponsors of the initiative. The detailed program will be posted soon at this section of the website.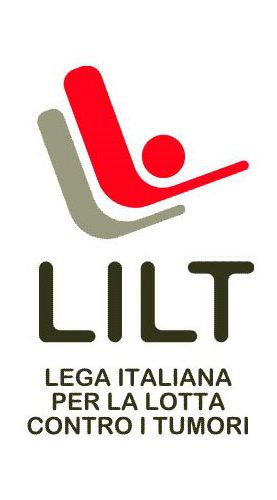 Program Brochure:
click here
---
Los Premios se otorgaron en la Ceremonia del dia 18 de Noviembre 2020, como fue anunciado, a través de una sesion virtual. Mas información en la pagina PREMIOS de este sitio web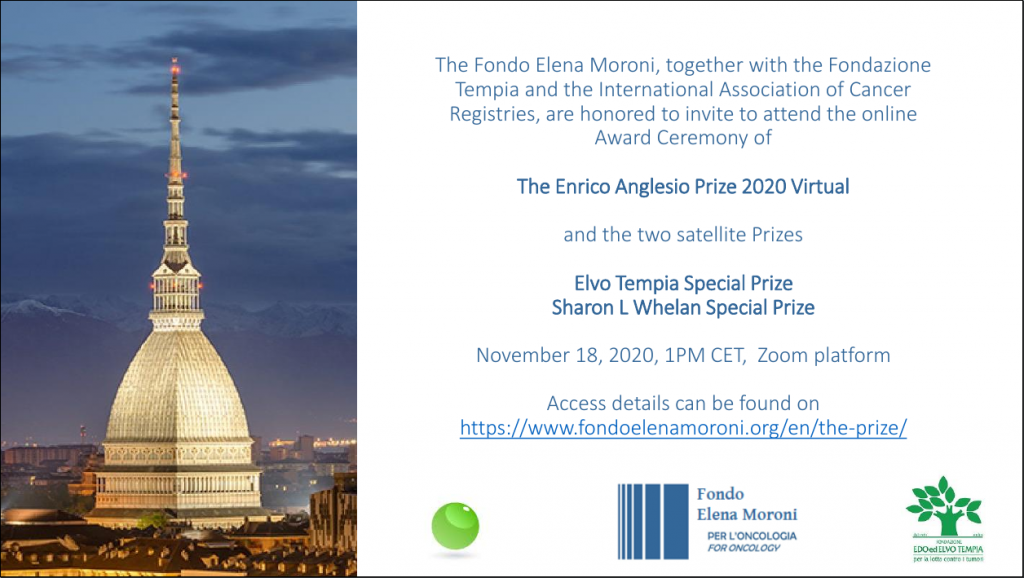 ---
NOTICIAS DEL FONDO
Lidia Sacchetto, vicepresidenta del Fondo Elena Moroni, el 7 de julio de 2020 consiguió su título de Doctora en Matemática Pura y Aplicada defendiendo su tesis  en "Métodos estadísticos para el descubrimiento de biomarcadores y evaluación del clasificador multivariado" frente al Politécnico di Turín y la Universidad de Estudios de Turín.  El Fondo Elena Moroni felicita a Lidia por el importante resultado.
---
CANCELACIÓN DE LA REUNION ANUAL DE IACR EN NOUMEA Y CONFIRMACIÓN DEL PREMIO ANGLESIO ENRICO
La conferencia científica anual de la Asociación Internacional de Registros de Cáncer (IACR), que debía realizarse Noumea (Nueva Caledonia) para el próximo mes de octubre, fue cancelada ante la pandemia de COVID-19.
En esa ocasión, el Premio Enrico Anglesio se iba a asignar a un joven investigador que presentaba un trabajo original. Sin embargo, para no privar a los jóvenes investigadores de esta oportunidad, el Consejo Científico del Fondo Elena Moroni decidió proponer una nueva versión del Premio.
Las reglas y formularios para presentarse se encuentran en este sito web.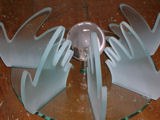 ---
NOTICIAS EN TIEMPO DE COVID-19
Estimas del impacto de Covid-19 en Piemonte (Italia) y escenarios futuros de evolución.
Iacopo Baussano y Stefano Rosso realizaron estimas de los escenarios previstos de acuerdo con las diferentes hipótesis de medidas de contención efectuadas en el Piamonte y en base al primer pico epidémico.
A continuación, el enlace al artículo (solo en italiano)
¡Disfruten la lectura!
Fase 2: tornare alla normalità o mantenere il distanziamento?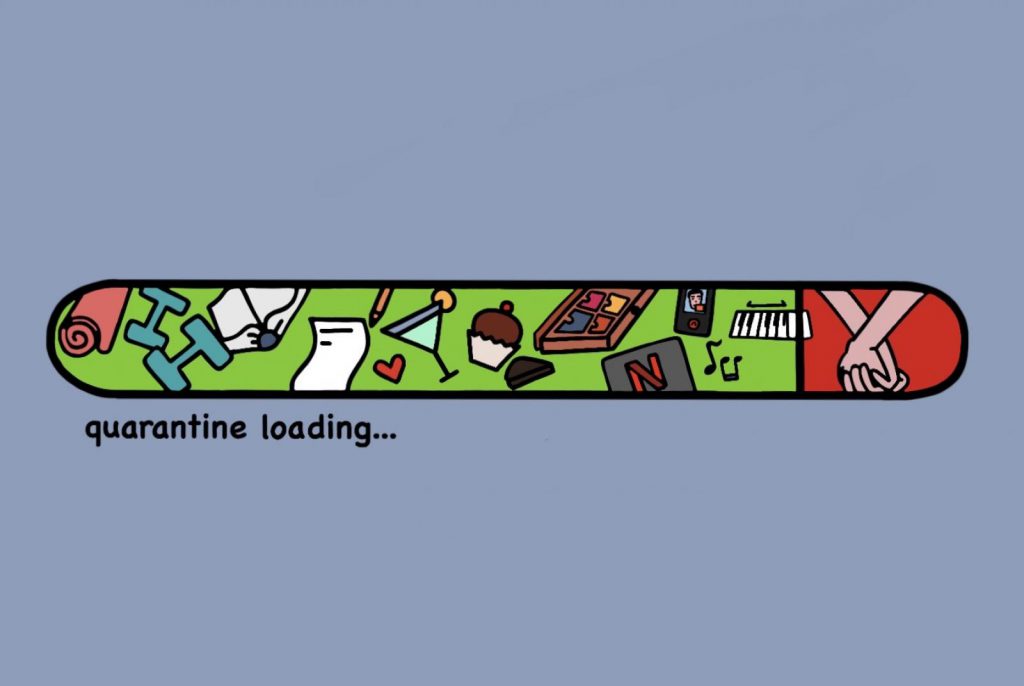 ---
© echo date("Y") ?> Fondo Elena Moroni • Via San Secondo 25, 10128 Torino, Italy • info@fondoelenamoroni.org